August 23, 2013
Craniosacral Acupuncture and Chinese / Western Herbal Medicine in Durham – convenient / near Duke University
Acupuncture and Herbs for Optimal Health
Welcome to the web site of Barbara Connor, M.Ac., L.Ac. and John Connor, M.Ac., L.Ac. It brings us great joy to be able to help you to have and maintain optimal health with proper nutrition, herbs, individualized diet, acupuncture, craniosacral therapy and craniosacral acupuncture. Our acupuncture practice is located in Durham, NC.
We treat a wide variety of conditions very successfully using a combination of acupuncture and craniosacral therapy and botanical and nutritional medicine. We use the best of  Traditional Chinese, Ayurvedic, and Western herbal medicines.
Bring About Harmony and Balance with Acupuncture and Nutrition
Barbara and I emphasize the practice of 'healthy medicine', which is aimed at the root source of ill-health, with the primary focus being to bring about harmony and balance throughout the body using craniosacral acupuncture together with botanicals, nutrients and diet. When approaching diseases such as heart disease, diabetes and other chronic illnesses as well as delaying aging, it is important to formulate a balanced protocol that addresses both the characteristics of the disease as well as the energetic weaknesses of the individual. It is when the energy of the disease overrides one's internal healing ability that it impacts on one's health and causes serious damage. These two dynamic aspects, namely, the 'disease energy', and one's internal healing energy, should be addressed with an understanding of the relationship, dynamics, and interplay that co-exist between them.

It is infinitely better to hope for the best than to fear the worst.  — Meher Baba
---
We maintain a blog which contains all of our articles. We have written 98 very well-researched, in-depth articles that have evolved over the years from questions we have received regarding using acupuncture, craniosacral therapy, Traditional Chinese medicine, herbal and nutritional medicine in the treatment of various acute and chronic conditions.
Latest Articles on Acupuncture and Related Health Topics
Check out our latest articles on Foods and Prostate Cancer,  Acupuncture for Anxiety, Acupuncture, Herbs and Nutrients for Asthma, Acupuncture, Herbs and Nutrients for Migraine Headaches, Acupuncture, Herbs and Nutrients for Arthritis, and  Understanding Polycystic Ovary Syndrome – PCOS.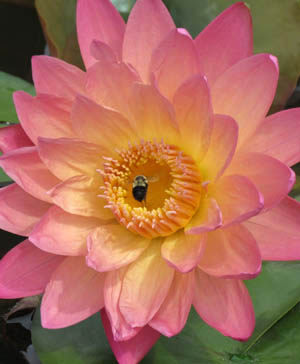 Health Newsletter
If you would like to receive our free email health newsletter on various health topics related to acupuncture, alternative medicine, herbal and nutritive medicine please provide your email address below.
Thought for the Day
If you would like to receive our free emails featuring inspiring, uplifting and spiritual quotes, please provide your email address below.